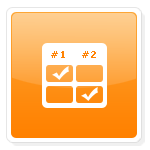 Kelly Lester was just another mom out there with a dream and an idea–an idea that she made happen, in the form of fun, environmentally friendly lunchboxes for kids.  Using quirky ads and personable marketing campaigns, she slowly built her brand, enjoying steadily increasing success.
Then the recession hit.  To boost flagging sales, she took the advice of a friend, and decided to begin selling her products on Amazon.com.  As it turns out, this may have been one of the best decisions she ever made.  Her average daily orders went from around 50 orders a day to 500 in a matter of months.
This is one of the real stories Amazon.com likes to tell to advertise the success of its marketplace program.  It is true, there are a number of good reasons for small and medium sized ecommerce stores to consider partnering with the best ecommerce websites like Amazon.com (NASDAQ: AMZN), Buy.com, Sears.com  and Ebay.com (NASDAQ: EBAY INC).
The first and most obvious reason is greater traffic and exposure.  Selling with a major retailer opens your product to the much larger audience that one of these ecommerce giants enjoys. Amazon, for example, gets around 90 million unique users each month.  That is the kind of site traffic that small and medium sized retailers can only dream of!
Getting that kind of exposure means arguably a lesser need for marketing costs, because the site is doing a lot of the promoting for you, especially in terms of garnering the highest SEO ranking possible.  Over the past two years, Amazon has steadily crept up the list of top google search results.  According to researchers at SpyFu , it even surpasses Wikipedia in search results, landing on the first page of results about 40% of the time as opposed to 30% of the time for Wikipedia.  That sort of SEO dominance would be extremely difficult for most smaller ecommerce sites to duplicate.
For ecommerce owners who are thinking of taking the leap towards channeling their sales with a large retailer, planning out the right strategy to market your products on these sites cam be essential to your success.  To help you make this happen, Upshot Commerce has created a host of integration tools, designed allow your website to work with some of the best ecommerce retailers, including amazon.com, buy.com, sears.com, ebay.com, and others. Features on these applications are designed to customize your store and products to work best with the format of these sites.
One product we are really excited about is our Amazon Real Time Sales Extension.  Each category on Amazon has its own unique requirements and each seller has their own unique requirements.  For this reason, we use the extension to custom build a user interface unique to the needs of each customer.  After we create the interface that works best for your needs, adding items to Amazon and fulfilling orders is just about about as simple as completing orders from your own website.  The system is set up to sync your store's inventory with Amazon in real time, to ensure the fastest and most accurate order fulfillment and delivery.  When orders are shipped, the system is also set up to sync back with Amazon again, which will ensure not only accurate shipping information but also that you get paid for the orders you fulfill!
The Amazon Real Time Sales Extension is the most integrated and fully optimized solution available to take full advantage of the traffic and order volume that Amazon can bring to your ecommerce store.
The Amazon Real Time Sales Extension is available to users of the Upshot Commerce Core Platform for an initial set up fee of $1500 and a monthly fee of $50 (+ $.25 per transaction) To view pricing of our other sales integration extensions, please visit our website