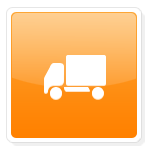 Getting recurring or repeat orders from customers is, as PetFlow co-founder Alex Zhardanovsky says, the "holy grail" of retail.  Subscription or membership models for an ecommerce platform means predictable revenue and makes your customer's life easier by taking out the hassle of constant reordering.
The difficult part about this business model is finding ways to make the process actually work seamlessly for both the retailer and customer.  First, your subscription service actually needs to fulfill the needs of the customer, and admittedly, not every product and service for sale in the ecommerce store is ideal for a subscription business model.
It can be a tricky business model to employ, but some companies out there are coming up with innovative new ways to make a subscription system work for their ecommerce website and their customers.  Recently, a number of apparel websites, such as Trunk Club and Wittlebee, have started using the subscription model to support personal shopper services, to take the hassle out selecting outfits and reordering essentials for their customers.  After selecting from a number of important options and parameters (size, gender, style, color, order frequency, etc.) the customer is sent a box of coordinating items selected by the retailer.  The customer then has the option to keep what they like and send back what they do not, usually with completely free returns. These ecommerce platforms have been raved about by everyone from mommy bloggers at  Babycenter.com and Girl's Gone Child to CS Modern Luxury and The New York Times.
Most importantly, if you are going to attempt to offer subscription services on your ecommerce website, you need a back office that can handle the process so that setting up a subscription, membership or auto ship order is as easy as ordering any individual product from your site.  You also need to be able to automate the entire system so that orders go out when they should and you are offering the convenience and reliability that you promise.
This is where Upshot Commerce's Recurring Billing Extension comes in.  The extension offers customers the ability to create standing orders from an online store that are billed and processed at timed intervals.  This feature is essential for many ecommerce business models, including:
Online Communities
Membership Sites
Storage Sites
Item of the Month Clubs
Paid Newsletters
Donation Sites
Online News Sites
Conference Registrations
Trade & Professional Association Sites
Our extension offers not only the benefits of having increased sales from standing orders, but also a slick, streamlined system that makes the entire process simple and manageable for both the retailer and the customer.  Using our Recurring Billing Extension, retailers select which products will be offered for subscription, each of which can have their own individual pricing, billing interval and general information.
Retailers also have the option to offer trial periods so that customers can test the service to determine whether or not it's for them.  After the product is set up for subscription,  customers may order them product and add it to their shopping cart just as they would order any other non-subscription product on the site.  Billing for the item continues until the subscription is canceled.
Easy.  Fast.  Simple.
The Recurring Billing Extension is available to all users of the Upshot Commerce Core Platform for just $50 a month.