Channel Sales and Comparison Shopping Site Integration
Leveraging channel sales partners and price comparison engines is a cost-effective way to expand your customer base and decrease marketing costs. Sites such as Amazon, eBay and Overstock have traffic that many small and medium-sized businesses can only dream of. Channel integration is a smart strategy to help make their traffic your own and increase sales. Upshot Commerce has a collection of tools that make this process pain-free for retailers.
Professional Services
Interested in channel sales and comparison shopping feeds but have special software integration needs or feed creation? Perhaps your product feed must pass through an accounting system, or your DSS has rules for which products can be included in feeds. Maybe the simple notion of channel sales is complicated by an ERP system lurking behind every ecommerce software decision you'd like to make.
No problem. The Upshot Commerce team of ecommerce strategists and engineers have over eighteen years of experience untangling complex networks and software environments to enable agile ecommerce channel sales and comparison shopping feed management. No matter what your channel sales and comparison shopping technology goals are, we can help.
Jun 25, 2012 by milanie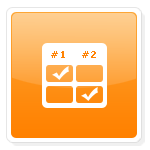 Last week, we discussed channel sales with third party marketplaces such as Amazon.com as a way for small and medium sized ecommerce stores to increase brand exposure and boost sales.
While this can be a valuable aspect of your company's marketing strategy, using partner marketplaces is certainly not the only way to get your products out there.
One marketing tool many retailers choose to utilize is the Comparison Shopping Engine, or CSE. There can be a number of advantages to participating in CSEs. First, like a marketplace, CSEs allow ... Read more
---
Jun 15, 2012 by milanie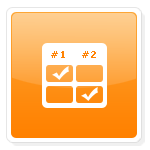 Kelly Lester was just another mom out there with a dream and an idea–an idea that she made happen, in the form of fun, environmentally friendly lunchboxes for kids. Using quirky ads and personable marketing campaigns, she slowly built her brand, enjoying steadily increasing success.
Then the recession hit. To boost flagging sales, she took the advice of a friend, and decided to begin selling her products on Amazon.com. As it turns out, this may have been one of the best decisions she ever made. Her average daily orders went from around 50 orders a day to 500 in a matter of months.
This is one of the ... Read more
---