Online shopping has gone global; having a solid plan to take your ecommerce company international can prove fruitful. Offering a more familiar, welcoming experience to international customers is key to an effective international strategy. In other words: localization – through native-language pages and SEO optimization.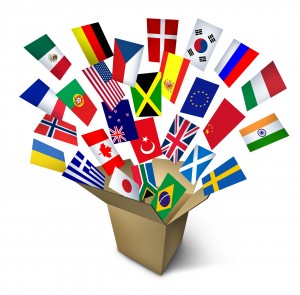 Multi-Language Benefits
Research indicates that customers are more likely to purchase from companies they feel comfortable with and for international ecommerce – this means sites that offer native-language content. Making the effort to convertat least some of your site content for international customers can translate into a significant competitive advantage. A survey conducted by Common Sense Advisory in 2014 of consumers in 10 non-anglophone countries found:
75% of respondents preferred to shop in their native language
60% rarely or never bought from English-only sites
50% prefer to have at least some elements of a site in their native language
Making a great first impression, with targeted native-language content, may not be as challenging as you think. While it may seem necessary to translate all the content on your site into multiple languages to offer localized international browsing, that may not be necessary. The same Common Sense Advisory survey found that even limited localization – for the landing page and checkout pages – was effective in converting customers. It also provides an important starting point for targeted marketing, as well as an opportunity to provide payment, privacy, and shipping experiences similar to those international customers would encounter when shopping local sites.
Not Daunting – Straightforward
Offering multiple languages may seem daunting – won't it require duplication of effort, maintaining separate databases for inventory, separate sites for each language? Not necessarily. A fully-integrated platform like Upshot makes it easy to offer and manage multiple languages from a single location. A dynamic content management system and adaptable site themes allow you to manage and merchandise inventory from a central toolkit and set zones for targeted marketing and customization. Rather than working through updates for dozens of countries, simply update each of your themes and changes are pushed out across your ecommerce storefronts.

Upshot client, Cosabella, has taken advantage of these tools using a banner image system. Each site theme includes space for banner images to highlight products, which Cosabella can update quickly and easily based on one of many segments through their toolkit. With just a few clicks, each of their storefronts can be customized to reach their target audience.
Check Your SEO Localization
As Google and other search engines update their algorithms with regard to international sites and native-language returns, it's important that your ecommerce site includes the features necessary to make you visible to your target audience. Having localized prefixes for each URL (e.g. /en-us, /es-us, /de-de, /en-fr for English – US, Spanish – US, German – Germany, English – France) that indicate target nation and language help your customers and search engines quickly recognize your nation-specific content, whether you translate your entire site or just essential components. A centralized backend toolkit makes it easy to manage all these storefronts effectively, as Cosabella is doing. This central toolkit also makes it easy to update banners and other localized content so that it appears in the target language, further improving visibility in search results.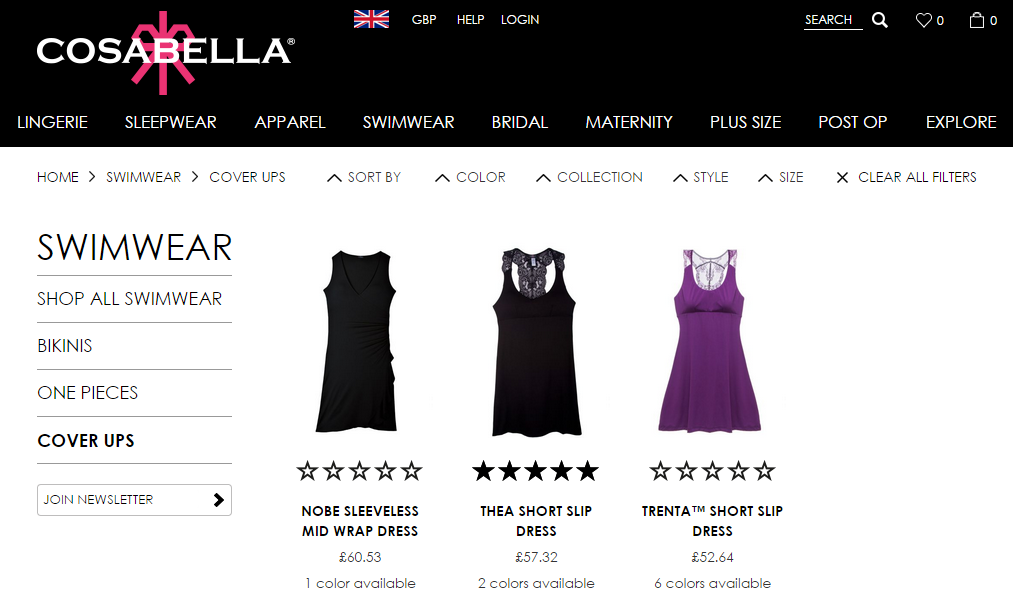 Geographic-dependent IP detection can also help your customers find the right storefront, displaying content in the correct currency and in the correct language. The Upshot platform can automatically determine whether a visitor has a US cookie preference and redirect them to the US version of your site without interrupting customer browsing. Even if there is no cookie preference, Upshot provides tools to alert customers they are viewing content intended for a different location. The fewer barriers international customers encounter when browsing your site, the more likely they will be to complete their transaction.
Invest in International
Expanding internationally may not work for everyone. But if it's the right move for your company, take time to focus on offering multiple language options – customers respond well when sites make the effort to provide native-language browsing and checkout. Also consider how your site will appear when international customers seek you out and make sure your SEO strategy meets the demands of international ecommerce. An ecommerce platform with a dynamic content management system that can provide multiple themes tied to a single backend toolkit can make the job a manageable – and sustainable – one.