Selling clothing and apparel online is not easy.  Perhaps more so than other types of retailers, the apparel industry has struggled to find ways to sell and market their items effectively into the online environment.  Apparel is what one might call a more tactile industry—sales are driven by how a customer responds to an item through their senses, through experiencing the look, feel and even smell of an item.
Brick and mortar stores present all sorts of opportunities for engaging a customer, through the creation of compelling displays, upselling by tying multiple items together into outfits and the social engagement between salesperson and customer.  However, when many companies attempt to translate a store's show room floor into the online environment, the results often fall short.
The format of most apparel ecommerce stores can make it difficult for many retailers to represent their items accurately, and even more difficult to create compelling displays that integrate different brand elements together.  Retailers in the fashion and apparel industry need ecommerce stores with the ability to market and display clothing, shoes, bags and other items in an appealing and accessible manner that mimics the interactive experience of a storefront.
In an article on Apparel, an online magazine dedicated to the interests of the clothing and apparel retailer, Michael Harvey of CorraTech addresses the issues apparel retailers face when attempting to migrate to an online platform.  According to Harvey, "creating a seamless and superior online platform is critical to turning a consumer's private in-store fashion show into online purchases."
A Custom Solution for Apparel Ecommerce
One method of imitating the  brick an mortar store experience is through ecommerce applications and extensions, such as the Upshot Commerce Look Book.  The Look Book allows retailers to pull together multiple items in their online store into outfits, imitating the physical experience of accessorizing a clothing store mannequin or display.  From the back office, the retailer simply groups product SKUs together into outfits, and then on the online store front, the magic happens.
The Upshot Commerce Look Book is composed of two parts.  First, main images for outfits are group together into a scroll catalog, similar to how one would page through a fashion magazine.

When a customer clicks on an image in the catalog, they are brought to a product detail page for the outfit.  From here, the customer has the ability to purchase the entire outfit, or elements from the outfit, such as the shirt, belt, boots, or any other items the retailer offers.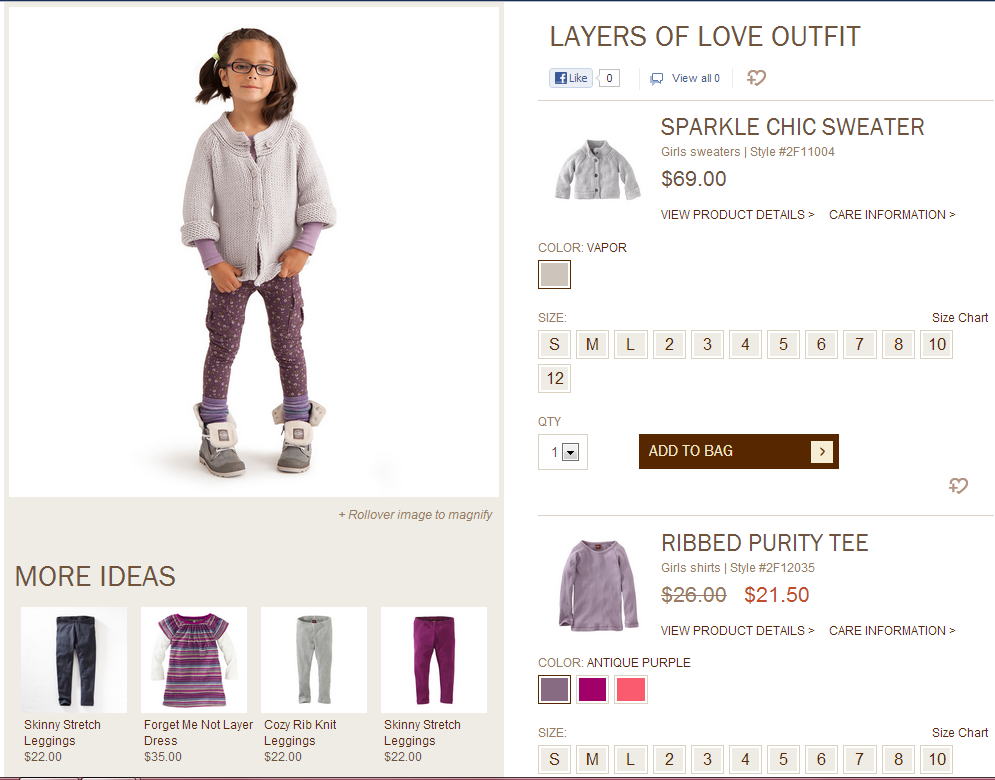 Though simple and easy to manage for the apparel retailer, the Look Book is anything but a generic ecommerce tool.  Each Look Book is customized by Upshot Commerce to fit the needs of the apparel retailer's specific business and marketing needs.  No two Look Books are exactly the same, just as clothing lines are unique an original unto themselves.
To find out more about the Look Book as well as other ways we can help bring your brand to the world of apparel ecommerce, contact us today!