For most ecommerce retailers out there, having a fast, intelligent search solution is incredibly important.  In an interview with Kerry Murdock of Practical eCommerce, SearchSpring co-Founder Scott Zielinski pointed to a number of surprising statistics about ecommerce shoppers.
According to Zielinski's data, analytics consistently show the following across all retail websites:
Visitors who use your search will make up about 15% of overall visits
Visitors who search typically have a conversion rate 2-3 times higher than visitors who category browse
A store's revenue is often almost equally from users who search and users who browse
Even though the majority of your website traffic may be from browsing visitors, these statistics mean that more than 50% of your ecommerce revenue could be search driven.
This of course makes it easy to understand why that little search box is so important.  The science of search, however, is changing.  Major Web 2.0 websites and online retailers are moving away from traditional category trees and searches towards a solution that combines the refining capabilities of category browsing with the pin point specificity of search fields.  This new onsite search solution is known as faceted search, or guided navigation.
Faceted searching allows the consumer to refined searches dynamically with layered navigation, narrowing down a search by parameters such as color, size or specific keywords.  Faceted search is intended to be more dynamic, more interactive and more in tune with the ways that people think and navigate websites.  And, no one does Faceted Search better than Solr, made by the creators of Apache.
Solr is a powerful and highly adaptable search tool, designed to produce more accurate search results and increase sales for your online store.  In addition to faceting, Solr also includes features such as full-text search, hit highlighting, dynamic clustering, database integration, rich document handling and geospatial search.   When integrated with the Upshot Commerce Core Platform, Solr provides a host of search customizations that are unmatched in the industry.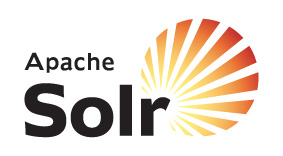 Solr's open source functionality allows it to be tailored to almost any type of application without Java coding, and it has an extensive plugin architecture for more advanced customizations.  This means that Upshot Commerce can easily configure Solr to the search needs of just about any website, regardless of their formatting requirements.
The benefits of Solr include:
Popular and lightning fast faceted search
Auto suggestion and built-in intuitive "Did You Mean" functionality
Autocomplete and Spell Checking to guide customer searches more effectively
Customized full text searching, designed specifically for your store
Easy to pull data from multiple databases
Highly scalable and easy to add in new features over time
Ability to accurately search multiple fields in the database with weighted priority to the most relevant fields
When combined with the Upshot Commerce Core Platform, the Upshot Commerce Solr Search Integration is absolutely the most adaptable, scalable search solution on the market.  Intrigued?  If you'd like to find out how more about how we can integrate your Upshot Commerce website with Solr, please contact us!