Creating a sense of urgency in ecommerce is a potent tool in driving conversions. The fear of missing out on a great deal or an exclusive item can persuade indecisive customers to take action sooner rather than later. As Amazon's recent Prime Day sale illustrates, successfully fomenting that urgency produces results. Generating this excitement is particularly effective when your merchandise is highly collectible or limited edition, and your customers are passionate about your product.
Make "New" and "Exclusive" Items Pop
As online product catalogs can reach hundreds or thousands of items, it is important to provide new and returning customers with ways to quickly identify items that may be of interest of them. Using "New" or "Exclusive" badges on product images, or having search filters that display items that meet those criteria, are effective ways to do this. For returning customers, "New" badges highlight items that have been added since their last visit, allowing them to focus on what might be of greatest interest to them – ones they haven't considered before. Highlighting new items with "New" tags in navigation on the landing page can also draw customers further into your site, keeping them online and browsing longer, improving the chance of a sale. "Coming Soon" tags foster excitement and build anticipation.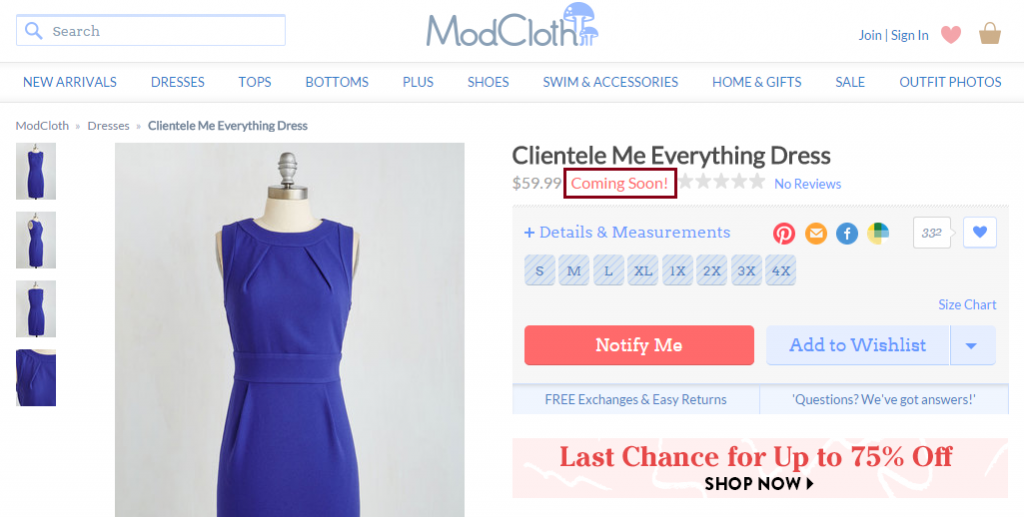 For all customers, "Exclusive" badges highlight content they won't be able to find anywhere else. Among highly loyal customers or passionate collectors, this can prove motivation enough to make a purchase. When paired with limited availability, a countdown to release, or pre-order options, an "Exclusive" badge can be a powerful motivator in conversion.
3… 2… 1… It's Here!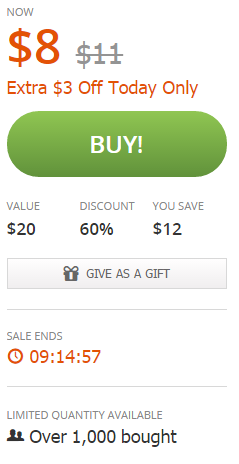 As anyone who has attended a midnight release party can attest – countdowns can foster significant enthusiasm and help drive sales. As recent surveys show, a ticking clock (such as those featured on Groupon pages) drives hyperconversions – or conversions from customers who arrived as "window shoppers" with no firm intent to make a purchase. The urgency engendered by a countdown has a tangible effect on consumer behavior. You can feature a countdown-to-release to foster excitement for when an item will become available for purchase – and provide customers an opportunity join a mailing list to be alerted. You can feature a countdown-to-preorder for highly-anticipated items, which can be particularly effective in creating a fear of missing out on limited edition items.
Hype Up Customers with Pre-Orders & Social Sharing
Providing a pre-order option is particularly useful when selling exclusive or limited edition collectibles or highly-anticipated items such as video games. Pre-ordering allows you to capitalize on customer excitement immediately and is especially effective in industries with high customer loyalty and enthusiasm. The risk a customer will forget or change their mind prior to release and choose not to purchase is mitigated when they have the option to pre-order an item. Moreover, it sustains their excitement by providing another milestone to look forward to.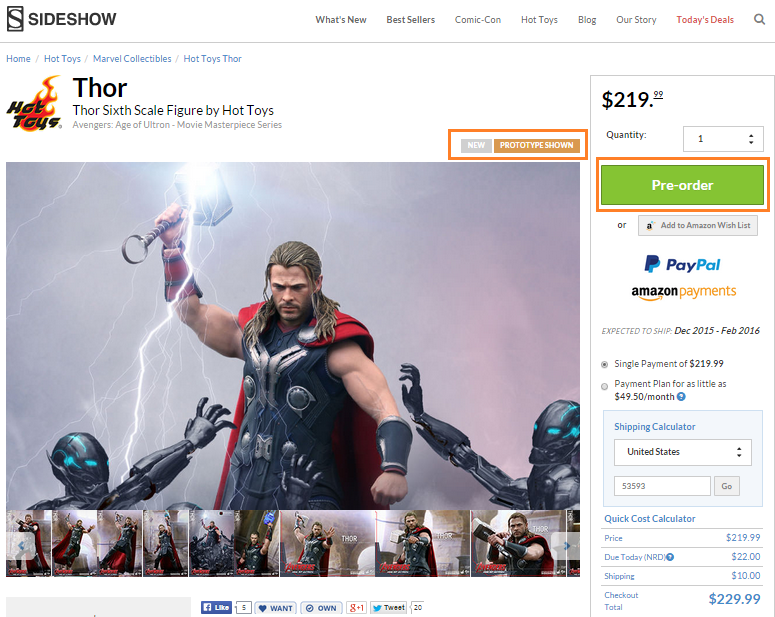 You can further foster excitement for upcoming item releases with social sharing. When customers pre-order an item, offer them the chance to post about it to their social networks. This raises your profile within their cohort and expands the reach of your marketing efforts. Seeing that a peer has purchased a highly-desired, limited edition item can help drive additional sales with other potential customers who don't want to miss out.
Finding the right strategy to generate enthusiasm and excitement for your product within your target audience may take some trial and error. But once you find the right balance, the urgency your marketing strategy creates will help drive conversions – with loyal, repeat customers, with casually-browsing, undecided prospects, and with new customers in your target audience.