Having an existing relationship since 2009 really helped Upshot Commerce understand the customer need and support the demand. The focus was on understanding how from platform perspective we can streamline the process.
Find different, unique site experience to tell the Tea story to both new and existing customers
First Upshot Commerce helped by building a unique Holidays Traditions page. That helped expose the Tea story in a unique new way, while keeping visitors' interest, and traffic and conversions up. A/B testing and overall traffic confirmed the page success.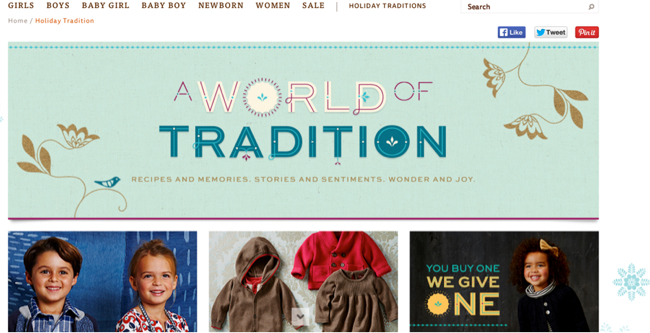 Bring Black Friday forward
Tea started early in the week with a private sale site – Tea Passport. This is another innovative approach developed and supported by Upshot Commerce. Tea Passport offered an invitation-only Private Preview Sale for fans of the brand. It was a hit.

Increased Capacity
Based on accurate forecasts for traffic increases Upshot Commerce was able to ensure adequate capacity with server spin-ups. This allowed the site to be up and available 100% of the time and to scale incredibly well. A significant difference on the back end was an overall decrease of the click-to-ship time – allowing Tea to speed up order execution when it was most needed.