Choosing an eCommerce platform
Essential checklist
With nearly 20 years of experience in development and deployment of ecommerce solutions for clients from various industries, we decided to share the following checklist with essential features to look for when choosing an ecommerce platform. Being aware of these essential ecommerce must-haves will hopefully reduce the time and effort required to determine whether or not a particular vendor is good for your business and fits your needs. In this paper, we will present the basic knowledge of what to look for to identify a quality ecommerce platform.
Is The Platform Omni-Channel Integrated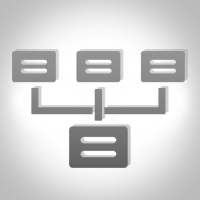 In today's economy, getting ahead of the competitors means grabbing any opportunity to collect orders, from any channel. And there are lots of potential channels - brick & mortar, endless aisle/kiosks, multi-storefronts (web), mobile, call centers, catalogs & infomercials, online marketplaces, comparison engines... and more.
All of these channels need to be somewhat integrated, because customers expect to interact with the company across all the channels. Customers want to be able to browse your items in a catalog mailer, buy them on your website, initiate returns in your brick and mortar store, and purchase gift cards that can be used in all three venues The more channels your ecommerce platform is integrated with - the better.
Can It Grow With Your Business, Is It Scalable?
Every business has a plan for at least a couple of years in the future. When choosing your ecommerce platform, look for the one that will fit your constantly growing business. There will inevitably be some costs involved with expanding a platform to accommodate higher order volumes, more products and an increasingly complex business, so look for a solution that is scalable, with the ability to grow and expand as your business grows. The platform you choose should be focused on integration, delivering tailored solutions whenever necessary. That will give you the confidence to work, grow and evolve as the market requires it, without worrying if your technology can keep up. This will remove or reduce the need to replatform to a different solution, which can be a very costly and disruptive burden on any business.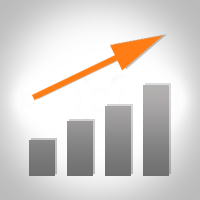 The right platform can even save you some expenses, if it includes integrated modules that are similar to software you may have used in the past. Of course any new software has a learning curve of some sort, but using already integrated options can be less expensive that creating custom options. For example, not all businesses need a full blown ERP. Assess your needs and choose a platform that has all of the required components you need now, such as OMS, PIM, CRM, Purchase Ordering, etc, but can also integrate with ERPs should the future deem it necessary.
In addition, as you look to the future scalability of your platform, consider the scalability of their pricing model. In general, there are two payment models for any ecommerce platform: flat fee and percent of sales. Choose the pricing model that fits your business, but consider how this will impact your business in the future. Typically small businesses will choose a model that charges a percentage of sales, while the enterprises prefer flat fees. If you're a small business, but anticipate significant growth, a percentage of sales model may quickly become an excessively costly option. Think ahead to your big Black Friday sale when you may do 1M/day in sales. A 3% per transaction fee may limit your effectiveness.
Is It Secure?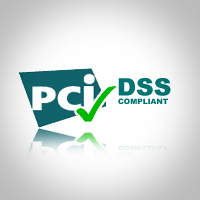 Every ecommerce platform operates with sensitive data. Compromised data can ruin the reputation of the business. When selecting an ecommerce platform, look into its security practices and procedures. One key feature to look for is PCI Compliance.The PCI Security Standards Council offers robust and comprehensive standards and supporting materials to enhance payment card data security. Their certificate guarantees your business credibility and your customers' data security while processing credit card payments. Level 1 PCI DSS Certificate is the highest level or certification.
Payment Card Industry Data Security Standard (PCI DSS) is a set of requirements directly related to information and data security. The standard is intended for organizations that handle and process credit cardholder information in order to increase controls and reduce credit card fraud.
Ask your provider to show you their AOC (Attestation of Compliance). This is a certificate that the ecommerce platform is awarded by the PCI Security Standards Council for passing a series of complicated security tests and requirements. Saying you are PCI compliant and actually showing your 3rd party attestation are very different. A company may follow basic PCI guidelines as a matter of best practice without going through the full testing process, but the only way to determine if they meet all requirements is to ask for their AOC. Another important thing to look for is 24/7 security monitoring of the data passing through your store. This will catch any fraudulent or malicious action on the spot. And last, but not least is the SSL encrypted data. A lot of personal data is shared in internet, so encrypting it is absolutely mandatory for any site.
Does It Have Localization, Internationalization?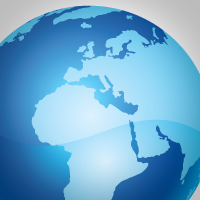 Some businesses start with a local focus, some with international ambitions. No matter which type you are, your chosen platform should have everything necessary to support localization related settings. This does not mean only site language and currency conversions. There are lots of details that have to be taken in account; text and currency formatting are only the beginning. There can be different clothing sizes (for the apparel industry), different tax schedules in USA, in Canada (GST, PST, HST), in EU (VAT), different shipping requirements and many more. If you are doing your own fulfillment, consider how you will calculate landed costs (duties and taxes). Choose a platform that can provide these tools. Make sure you can configure all of these quickly and easily. If these settings are included in the core platform and don't require a third party integration, it will also save you time and money.
Agility Towards New Technologies
Everything is moving at a fast pace and technologies are changing even faster. Every day new devices and points through which the customer can interact with businesses emerge. New opportunities can not be missed. That is why an agile ecommerce platform, one that is innovative and with a constant eye on the future is the best choice. Choose a technology that has at least one API option for exchanging data in the cloud. Make sure it's open for more than just order import/export. It's also important to consider a platform that is modular in nature and can address your specific business requirements. Don't let the platform determine your business model.
Granular Access Control
Most businesses have different types of associates who interact with the system on a daily basis. In order to make their work efficient and fast the platform has to provide granular access control. That way business associates can be divided by roles and the data shown to them can be controlled. So be sure that the platform gives you enough access control so all your employees can work with the back office at a good comfort level.
Integration with Other Software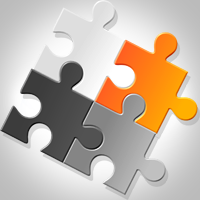 Found that perfect reporting or affiliate management tool? It's important to choose a platform with built-in integrations to commonly used applications. If you use Enterprise Resource Planning software (ERPs) for example, your platform should be able to integrate with key data touch points, such as stock and price, in order to ensure that you have full visibility across your supply chain. Other important integrations include payment gateways (such as authorize.net), Google Analytics, mail clients (such as Mailchimp), and fulfilment centers. There are countless possible ecommerce platform integrations out there, so it is important to consider both currently available integrations that the platform offers and also system flexibility to integrate in the future. Does the platform restrict you to only specific integrations, or are they willing to work with you to develop new ones? Technology is always changing and advancing, so it is important that your platform be flexible in terms of your current and future needs.
Implementation Options
Having implementation options shows the platform is flexible and easy to work with. It also shows you can choose the type of implementation depending on budget. There are essentially three types of implementation processes which a merchant may choose from; Vendor, Internal and Third Party.
Pros
Cons
Vendor
Cost effective
Developer knowledgable in platform abilities
Faster implementation and issue resolution
Technology is proprietary to the developer
Internal
More merchant control over development
Merchant owns the technology
Requires in house technical staff
Ongoing issues and changes are the responsibility of the merchant
Third Party
Highly experienced and knowledgable
Project based implementation can help to limit costs
Ongoing management of technology can be difficult
Vendor implementation is a process by which all aspects of site development (customizations, design etc.) is managed by the developer of the platform. This, in general tends to be the best option and most cost effective because the developer knows their software and can do what you need faster and more easily than an outside party.
Internal implementation is a process in which site development is mostly managed by a merchant's own IT staff and developers. While this option allows the merchant the most control over customizing a site exactly according to their needs, it also requires the merchant to maintain a highly technically skilled staff with advanced knowledge the platform. In addition, any ongoing system bugs, errors or changes fall on the shoulders of this technical staff to solve and implement.
Finally, there is the option of third party implementations. In this process, companies hire design and development agencies to customize their website for them. With this option you can take advantage of the skills of very talented and technically experienced individuals, without the need to hire independently. The potential disadvantage of this option lies in ongoing management. While many third party firms and agencies do excellent work, their projects are often contract based, which makes design or technical changes months or years down the road potentially difficult.
All of these implementation options can be effective depending on the resources that you have available, and the needs of your site. Choose the option you feel more comfortable with.
A Partner In Your Success
Whatever type of platform you select, or what implementation process you employ, it is important to make sure that your team has excellent project management experience. Your project manager should use methodologies that are clear, giving you the information and feedback you require and an approach with which you are comfortable.
Your project manager, developers, designers and marketing managers should also actively voice ideas and strategies in improving your business. These are people with knowledge and expertise in the business of ecommerce, and it is important to work with them, to find companies and individuals who you feel understand your business, your vision and your goals.
The information and strategies contained in this whitepaper are all factors that can help you find and select these partners, strategists, and technology experts. With these concepts in mind, and a bit of research, any retailer can confidently find an ecommerce platform that meets their custom needs.
---