Order Management
Customers expect orders shipped as soon as possible, if not yesterday. When they call, they want instant answers. Customer service agents who can read minds would be ideal. Lengthy hold times while agents search for answers are not acceptable. Your customer service team needs tools that allow them to find, manage and track orders easily and with little room for error. The Upshot platform has an abundance of Order Management tools created and evolved through real-world use.
Included Features
Extensions
Professional Services
Features - Administrative
Use our core order workflow statuses or add your own statuses
Place order as an administrator user or call center agent
Easily search for existing customers
Specify how the customer found your store
Add referral or keywords to order notes
Add special instructions for warehouse staff or distribution center
Add internal order notes for customer service or call center staff
Add product by search, browsing, direct enter SKU or eBay ID
Quickly browse brands, models/names and SKUs by index letter or number
Select sort option search results
Add coupon codes
Add Reward Point discounts (if applicable)
Save order if customer cannot complete and wishes to return
Allow for in-store pick up and one or multiple stores
Automatically send e-mail autoresponders and triggers
Features - Public
Allow customers to checkout as a guest or registered user
Enforce registered user-only checkout option
Add special instructions for warehouse staff if field is available
Add coupon codes
Add Reward Point discounts (if applicable)
Opt for in-store pickup on one or multiple stores
Order Browsing and Searching
Search for orders using numerous filters
By site (if you have multiple online retail stores)
Order status
Payment status
Customer name
Company name
Order date range
Keywords in order
Order tags
RMA or RMA ID
Dater range for shipment or order date
Payment type
Warehouse location
Shipping method
By SKU
Destination (domestic or international)
Package and Order views
Custom statuses and tagging system
Batch Order Processing
Batch process by all packages, selected packages, search results, tags
Batch update order status
Choose whether or not to send customer email update for batched processed orders
Batch download and print cover pages, invoices, packing slips and shipping labels
Export orders to Endicia's Dazzle
Export orders to Quickbookx
Batch download and print packing lists
Batch send e-mail invoice
Create custom batch operations
Batch export to Shopping Cart Assistant format
Pick lists and barcode integration
Extensions
Coupons and Discount Extension
More Info »
The Upshot Commerce Coupons & Discount Extension is hands down the most flexible and robust ecommerce coupon and discount options available. Business owners can create coupons, gift cards and discounts using a variety of metrics and rules...
Learn more...
In-Store Pick-Up Extension
More Info »
The In-Store Pick-Up Extension gives business owners the ability to let customers shop online and chose to have their orders shipped to or picked up at a brick & mortar store location. Merchants typically offer online customers free shipping for in-store pick up orders, thus encouraging...
Learn more...
Sales Quote Extension
More Info »
The Sales Quote Extension allows customers and administrators to generate quote requests from an online store. This is ideal for merchants who provide services or solutions to their customers...
Learn more...
Speed Buy Extension
More Info »
The Speed Buy Extension is a form that allows customers to quickly order multiple items. This extension is especially useful for repeat customers who order the same items again and again or for wholesale users who are comfortable ordering by SKU.
Learn more...
Wholesale Extension
More Info »
The Wholesale Extension for the Upshot Commerce platform allows business owners to create and manage a wholesale business, either as an addition to a retail store, or as a stand-along wholesale operation...
Learn more...
Recurring Billing Extension
More Info »
The Recurring Billing Extension allows retailers to sell products and services that automatically renew and invoice at set intervals...
Learn more...
Multi-Storefront Extension
More Info »
The Multi-Storefront Extension allows you to create and manage multiple new online business models that share the same Upshot Commerce E-commerce administrative back-office environment. This means you are able to run multiple storefronts and shopping carts that share a single data source...
Learn more...
Order Document Attachments Extension
More Info »
The Order Document Attachments Extension enables your administrator operators to attach documents and other files to specific orders in the Upshot Commerce Order Manager. This software is directly integrated into your Upshot Commerce E-commerce solution. The administrator has an easy to use control panel that allows for multiple file selections...
Learn more...
Ariba PunchOut Catalog Integration
More Info »
In order to ensure that your orders can easily progress from source to settle, you need an online store and shopping cart that can handle the constant data flow of PunchOut in real time, allowing you to complete deals quickly and efficiently....
Learn more...
Solr Search Integration
More Info »
Get better results in half the time with Solr. Solr is a powerful and highly adaptable search tool, designed to produce more accurate search results and increase sales for your online store. Created by the makers of Apache, Solr brings the power of the Lucene Search Library right to your fingertips.
Learn more...
Professional Services
As someone charged with overseeing order processing in an evolving ecommerce business, you're constantly looking for tools and processes to help increase efficiency and decrease costs. Over the years many organizations manage orders with a combination of custom-programmed solutions, off-the-shelf software and practices unique to the organization's structure, history and product offering.
Given the myriad of ways businesses manage orders, Upshot Commerce has ensured that our ready-to-use platform and extensions can be used on-demand and as is, or easily adapted for your unique ecommerce order management needs.
Customizable Order Management Extensions for Ecommerce
Jun 15, 2015 by Erica
To stay competitive in ecommerce, you have to be able to respond quickly to customer demands. This may mean integrating with new social media platforms, deploying new marketing strategies, taking advantage of innovative merchandising tools, or responding thoroughly and effectively to service requests. Integrating the systems that handle various elements of your ecommerce apparel business not only makes you more effective, but it can help you stay competitive. It can even provide you with unexpected opportunities for growth – courting customers overseas or by moving into the DTC market after years of success serving B2B customers.
Better Inventory Tracking
Unreliable inventory numbers can lead to lost sales and unhappy customers. While calling to notify a customer that an item they requested is actually out of stock, it's worse still to have that customer leave your site entirely when discovering their desired item is "out of stock." Having a supermaster for inventory, functioning as a central trusted source of inventory data across your system ensures that consistent and accurate stock levels are available at any time.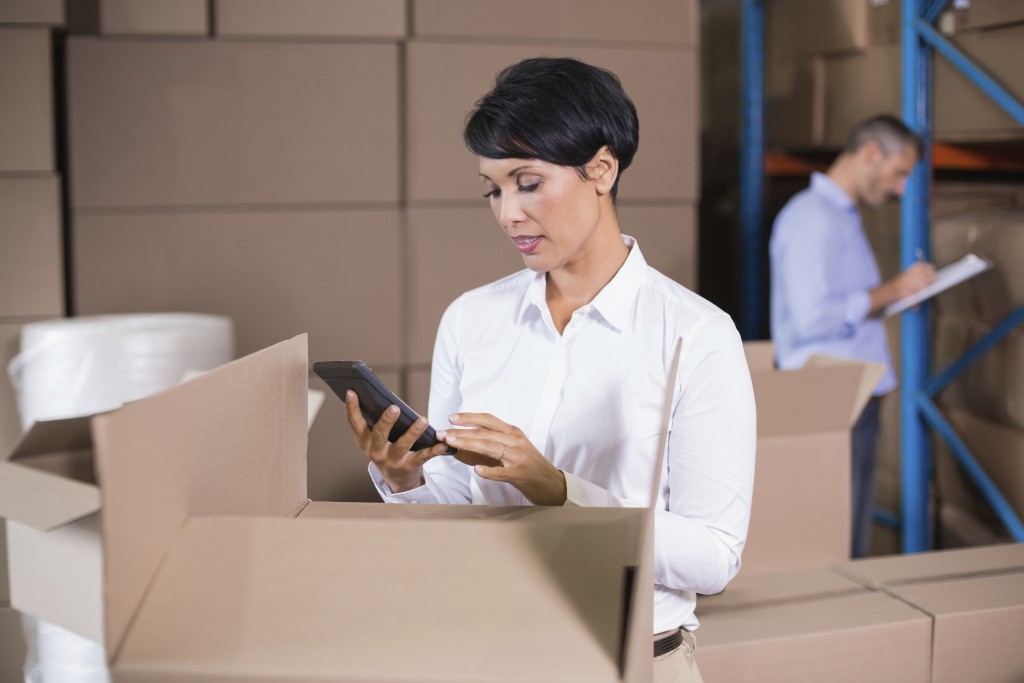 Having one integrated inventory syste... Read more
---
Mar 31, 2015 by Erica
While it's easy to see the benefits of an optimized and integrated ecommerce system for customer management, it's equally – if less obviously – important to have that system integrate with the one managing your inventory and shipping operations. The best ecommerce systems allow you to track customer and merchandise information with one interface; integrate with supply chain and finance systems; quickly and consistently update product data for multiple channels or storefronts. Having an inventory system that syncs with all of these other mission-critical systems further optimizes your ecommerce system and makes your ecommerce company even more competitive.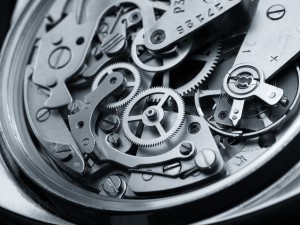 Optimize Service Delivery
Customers have found your site, been impressed by what youoffer, and made their purchase. Delivering exceptional service does not end with that transaction. With major brands offering ever-quicker delivery options, having an integrated inventory and warehouse system that continues to provide a superb and streamlined customer experience is essential. For some vendors, taking advantage of drop shipping may be the answer; for others, it may involve warehouse space in multiple locations. Whatever the solution, a system that integrates all your tools will make your company the mos... Read more
---
Mar 16, 2015 by Erica
The volume of business-to-business orders occurring online continues to grow – even outpacing direct-to-consumer growth in 2014.¹ Research conducted by Forrester Consulting indicates B2B suppliers plan to expand ecommerce platforms in order to offer improved omnichannel experiences for customers in coming years. Survey respondents expressed a preference for B2B shopping experiences similar to to the D2C transactions they already engage in, with better search functionality, easy payment options, and other perks.²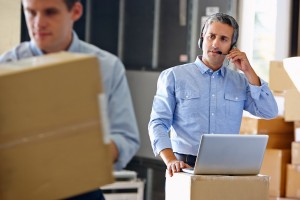 A B2B system can be as dynamic and engaging as a full-featured, responsive D2C system – for an optimized browsing and shopping experience – or barebones and straightforward – for quick and easy re-ordering. With enormous potential for growth ahead, now is the time to invest in a B2B platform that will provide the browsing, shopping, and ordering experiences your B2B customers want.
Tools for merchants, toolsfor customers
An effective omnichannel B2B system will offer tools for both merchants and their customers. For merchants – ways to easily assign and manage client groups, pricing controls, integration across ... Read more
---
Mar 6, 2015 by Erica
Does technology evolve through natural selection? Or are all successful products simply the result of conscious design, based on customer feedback and preference? Drawing from a study published in the Proceedings of the Royal Society, an article in The Economist recently observed that evolution of technology may not always be deliberate – randomness may play a role as it does with biology.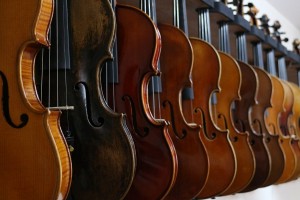 From fitheles to violins
The study looks at how the shape of violins changed over roughly eight centuries, from the tenth century "fitheles" to the violin whose modern form firmed up in the 18th century. The research team noticed that during a centuries-long transition, the holes on either side of the the bridge evolved from simple circles to the elegant shape known today. Their analysis determined that the sound-holes' amplification properties rely not on ... Read more
---