Mobile Commerce
Mobile eCommerce Plus: Integrated Mobile Shopping Cart Systems and Services
Get Started
Problem
With 4G, smartphones, tablets, and future devices yet to hit the public conscious, the mobile marketplace is the future for online business. By 2015, it is projected that more consumers will be using the mobile web rather than conventional desktop web surfing. And yet... 79% of large online retailers do not have a mobile optimized site.
As always is the case with technology, the world is changing and it is changing fast. More and more consumers are using their smartphones and tablets as an active tool to assist them in their shopping experience, whether they make their purchases online or in brick and mortar stores. This growing field of mobile ecommerce suggests that ecommerce retailers who chose to not optimize their sites for the mobile platform are not only missing out on potential markets now, but they are ignoring what is increasingly the obvious direction that general commerce is headed.
Solution
Upshot Commerce's Mobile eCommerce Plus gives you all the tools you need to move your website into the popular mobile ecommerce marketplace and take full advantage of this burgeoning opportunity.
Upshot Commerce functionality is seamlessly integrated throughout our platform, allowing you to deliver rich content to your traditional online business and unique content to any mobile device you target.
You want to ensure that your customer's have the best experience while shopping from your online store or visiting your website. Our Upshot Mobile eCommerce System allows you to:
Identify and deliver the appropriate user experience based on the device the customer is using;
Provide options for your customer to by-pass your mobile content and use your PC content;
Employ widely accepted HTML5 and CSS3 standards.
Need help with your mobile strategies? Our team is here to assist you. Take advantage of our expertise and let us guide you in delivering a simply better mobile consumer experience to your customers.
---
Custom Mobile Application Development: iPhone and Android App Creation and Submission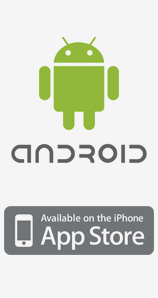 Want to create a custom mobile ecommerce application, optimized for the Android, iPhone and tablet markets? We can do that too. Upshot Commerce can create custom apps, used by market leaders to leverage the power of the online catalog. This allows your customer to take full advantage of the benefits of these interfaces, and allows you to custom create the experience you want your mobile users to have.

The benefits of a custom mobile application include:
Seamless integration into your Upshot Commerce Store
Intuitive browsing that takes advantage of the iPhone and Android's graphical interfaces
Powerful catalog searching using iPhone and Android's keystrokes
Ability to order directly from the iPhone and Android app
Easy customer application download from iTunes, Google Play or similar online store
We also can extend the functionality of your Upshot m-Commerce Plus solution by adding or customizing any feature to support your unique business model.
Note: Your Upshot Commerce shopping cart software package can be re-configured and expanded upon with customizations. We can meet the specific implementation for your business model demands.