BlueCherry Integration
Get Started
Challenge
An increasingly complex supply chain has led many apparel manufacturers to explore new revenue channels, while attempting keeping costs as low as possible.
The apparel supply chain is a sourcing and logistical challenge. Cotton may be purchased from China and silk from India. Rough assembly could be in the Philippines with finishing performed in downtown Los Angeles. The cost of materials, labor and logistics must be accurately tracked with reporting available on demand.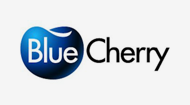 BlueCherry helps apparel organizations to manage this complexity with ERP and accounting systems. However, when these organizations seek to migrate their platform to online brand-specific B2C sites and/or wholesale ordering, the results often fall short. With significant time and money already spent on BlueCherry, how can an apparel business leverage and utilize the data and business rules contained BlueCherry for online ecommerce?
Solution
Enter Upshot Commerce. Our BlueCherry Integration enables apparel organizations to seamlessly sync mission critical data from BlueCherry ERP to ecommerce sites built on the Upshot Commerce platform.
Data such as product prices, customer accounts, COGs, shipping costs, product attributes and inventory stock levels can be pulled from BlueCherry and flow through to B2B and B2C ecommerce sites. For apparel companies with multiple brands, the Upshot Commerce platform can use data from BlueCherry to power multiple, brand specific sites. Finally, because of the seamless integration, Upshot Commerce can send ecommerce sales data back to BlueCherry, so all reports can be viewed in a familiar, central location.
Benefits
Customized platform able to meet the unique demands of the apparel industry
BlueCherry's modular design grows as the apparel business grows; use features such as PLM, EDI and CSC when ready
Office-Like design makes BlueCherry more user-friendly, making it easier to learn and increasing productivity
Increased revenue potential through built-in online marketing and SEO tools
Increased efficiency through a single shared data point
Increased productivity through streamlined workflow and online order management
Remove operator duplicate data entry errors
The Integration Process
Discovery - Every system is different and every business has unique needs. We diagnose and determine the unique requirements of your website to create a solution custom tailored to your needs.
Integration - Project Managers work to connect established data points between your website and your ERP solution
Testing - A series of diagnostics are run to make sure that the connection is established and everything is in working order
Quality assurance - Adaptations and adjustments are made to the system as needed
Knowledge transfer - We stay a part of your team after launch, providing you with optional consultations or service as needed for your online business

What Do You Need?

Upshot Commerce Core Platform
Upshot Commerce BlueCherry Integration

Related Extensions




Note: Your Upshot Commerce shopping cart software package can be re-configured and expanded upon with customizations. We can meet the specific implementation for your business model demands.