J. Stockard Fly Fishing is a leading online retailer of fly fishing and fly tying materials and supplies. Their products include over 10,000 items for fly tying, as well as other fishing items from top suppliers and manufacturers. The company focuses on excellent product selection, competitive prices, and great customer service, delivering merchandise to customers across North America and the globe.
The Challenge

J. Stockard Fly Fishing has been using the Upshot platform for over a decade. In 2013, they decided to transition from the original Upshot platform structure to the cloud-based version that offered improved merchandising tools and for complete integration of mission-critical systems. The upgrade would allow for more growth and a more dynamic, website design with desktop and mobile templates, while retaining the essential merchandising tools they'd come to rely on from Upshot. More importantly, it would allow the company to shift operations to one system, streamlining inventory management and order processing.
The Process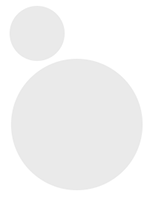 After working with Upshot over nearly a decade, making numerous customizations to the initial platform to meet changing demands, J. Stockard realized that an update to their ecommerce system was necessary for growth and to improve inventory processes. The longstanding relationship between Upshot and J. Stockard allowed for essential understandings between the companies throughout the transition. As Kate Vick, co-owner of J. Stockard, explains, Upshot's focus on speedy, thorough customer service and support made the team "ready to address ANY request we made."

The updated site design provided more comprehensive product page options. With over 10,000 unique items, it was important for J. Stockard to have useful, easy-to-use tools that would allow them to merchandise individual products, but also create complicated bundles and offer customizations on certain products.


Meeting Front End and Back End Needs
In addition to updating the site's design and improving speed, J. Stockard transitioned from the Stone Edge Order Manager to using the Upshot Commerce platform for all order management, including backorders, drop ships, and purchase orders. Both the purchase order and backorder extensions integrated completely into the cloud-based platform, allowing the company to rely on Upshot - and eliminate dependence on Stone Edge - for purchase order generation and tracking. The purchase order extension allowed for complete integration of inventory requests into the Upshot system. J. Stockard no longer had to use stand-alone software for purchase orders, saving staff time managing inventory and improving consistency across their system.

The new backorder system allowed J. Stockard to better track and predict merchandise demand and expenses and also streamlined purchasing procedures. These updates resulted in more efficient inventory allocation and more accurate tracking of expenses. The new purchase order and backorder features also allowed for better inventory control. Having the integrated system allows for accurate, real-time inventory levels to be reflected on the site, ultimately reducing the need for backorders.
The Result

While challenges arose during the transition process, the end result has been overwhelmingly positive. In addition to better merchandising tools, a new mobile template, integrated purchasing and inventory systems, and more that the updated platform provided, J. Stockard took advantage of new opportunities to engage their customers through blogging and posting to social media. With a large, loyal group of customers and fans, this new form of engagement - exemplified by their blog - has driven sales even more. Vick describes the new system as "transformative," improving sales 30% over the pre-transition site. Upshot and J. Stockard continue to work together to tackle challenges effectively and reach new goals.
"We've worked with Neal for 10+ years and transitioned to their current platform in November 2013 and have been thrilled with the result. The design and implementation was challenging and a lot of work on our part but the new system has been transformative. Our sales for January (our busiest month of the year) were are up over 30% from last year. Again, not all due to US but the new system is certainly a factor. And more importantly, we handled the growth with almost no new staff."
- Kate Vick

Upshot Commerce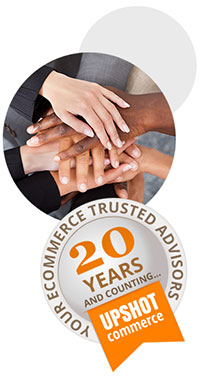 Upshot Commerce provides a comprehensive platform with robust, enterprise-ready features and best practices for Direct-To-Consumer and B2B e-commerce. Our solutions come standard with tools to control, manage and automate inventory, order management, fulfillment and warehousing, customer information, analytics, SEO, product information, merchandising and faceted navigation, and more. These components come as an integral part of the platform, while with other vendors, they often are through third party providers and with extra cost and headaches. Our platform also integrates exceptionally well with ERPs and 3PLs and contains a rich Restful API to provide a seamless, automated workflow for you enterprise.

Upshot Commerce has been in business for 20 years, with hundreds of clients, millions of transactions per month, over a billion in sales processed. A key aspect that sets us apart is how we approach each customer as a partner. The results speak for themselves: When the average online retailer changes platforms every 4 years, our average customer has been with us 7 and a half years and some as long as 18.
Contact Us