Consumers are leaving merchandise behind in virtual shopping carts in growing numbers. In December, Barilliance reported that over the 2014 Black Friday weekend, as many as 65% of online shoppers abandoned the contents of their carts. Business Insider estimates that over the course of last year nearly $4 billion in merchandise was abandoned in virtual carts – and that up to 63% of that figure may be recoverable. But how?
To address abandoned shopping carts, it's useful to think of abandonment happening at one of three stages – before customers reach checkout, once customers reach checkout, and after they have left a cart behind. This allows you to target and affect customer behavior based on the stage at which they abandon their cart.
Before Checkout
Make clear any unexpected costs. Unexpected costs are the most common reason a customer abandons a cart. Those costs may be anything – restocking fee, sales tax, shipping costs, etc. Make any additional costs clear from the outset. If you can, offer free shipping; in the age of free Amazon Prime 2-day shipping, additional shipping costs are often deal-breakers for consumers. The same goes for sales tax; consumers are still getting used to paying sales tax on online purchases and a few extra dollars may affect a sale. Shipping internationally? Have those landed costs (duties and taxes) listed upfront to avoid orders getting refused at the border for unexpected costs.
Automatically save customer carts. More and more shoppers are browsing and selecting items from mobile devices and later completing transactions later from a desktop device. Allowing customers to return to a saved cart will preserve the sale and provide a more accurate picture of abandoned carts in your system. Even better, use a platform like Upshot that can track customer actions without them "saving" the cart. Automatically saving carts allows customers to browse on their phone while commuting, make updates from a work device, and then complete their purchase once they get home home, all without having to "save".
At Checkout
Simplify checkout. Signing up for an account takes time. The fewer steps there are between selecting items and clicking purchase, the more likely a consumer will complete the sale. Providing two options – "Log-In" and "Continue as guest" – allows all customers to quickly move to the purchase page. Encourage new customers to create an account through incentives after the purchase is complete – making it easier to track their future behavior.
Alternately, offer customers the option to sign in using an existing social media account. Not only will this streamline their order process, but it will provide you with a more comprehensive snapshot of their data.

Additionally, if customers make recurring purchases (e.g. prescriptions, toiletries, paper products, etc.) offer some kind of "express checkout." Having a one-click option will eliminate traditional abandonment points and secure the sale as soon as your customer thinks to make the purchase. For someone who has to make recurring purchases, the difference between an express check-out vendor and one where they have to select items and walk through the checkout process each time may be a deal-breaker.
Provide desired payment options. Again, keep the checkout process as smooth as possible; you don't want a customer abandoning a cart because you don't accept PayPal. By offering a couple of different  payment options, such as major credit cards and PayPal, you will ensure the customer can use a preferred method and won't abandon the cart at the final screen. But remember the golden rule of checkout: less is more! While new payment methods such as Apple Pay or BitCoin may appeal to your specific customers, most retailers find that customers choose to pay via credit card or PayPal 99 percent of the time. Adding too many options at the payment stage clutters the page, making for a confusing user experience.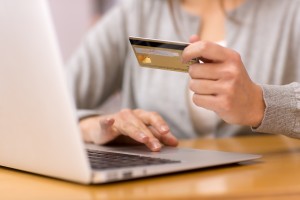 Getting customers back to Checkout
In spite of your best efforts, some customers will still abandon carts before completing a purchase. This does not mean the sale is lost – it just requires a bit of retargeting finesse.
Develop a retargeting plan. The utility of retargeting emails for converting abandoned shopping carts into sales cannot be overstated. Data on conversions varies widely from one merchant to another, but the fact remains that retargeting emails work. Use available reporting tools to create a series of retargeting emails that fit the tone of your existing email marketing campaign. Then test to determine when to send them out after carts are abandoned. Ads that retarget a customer as they browse other sites are another essential tool to consider. Keeping your merchandise on their radar will improve the likelihood they will return to complete their purchase.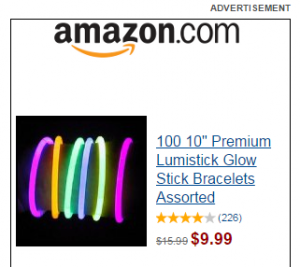 Lastly, consult abandoned cart reports to develop an effective retargeting campaign. Depending on your merchandise, it might make sense to send retargeting emails within the hour after cart abandonment or perhaps not until 3 hours have passed. If you can afford it, offering one-time-use coupons help drive up conversion rates in those retargeting emails as well. Or perhaps retargeting ads will work best to draw your customers back to an abandoned cart. Use your reports to test and retest your retargeting campaign to attain the best results.
Now go reclaim those carts
The easiest way to limit shopping cart abandonment is to make it as effortless as possible for customers to complete their transactions – allowing them to buy from the devices and with the payment options they choose. To recover those carts that do get abandoned, take the extra effort to develop a proven retargeting campaign. Make the most of your abandoned cart reporting tools to capture as many sales as you can and help grow your business in the coming year.
---