About Cosabella
Cosabella is a global, luxury lingerie company that has brought color and innovation to their industry for over 30 years. From bodysuits in the mid-eighties bringing innerwear out, to ultra-stretch lace bras far too beautiful to be hidden beneath clothing, Cosabella has always been on the forefront of new trends. They believe lingerie should reflect mood and each season bring vibrant, cutting-edge colors into their apparel, reflecting the high-energy, eclectic world. Moving forward with a solid digital platform, they look forward to continuing their story of excellence, ethics and quality.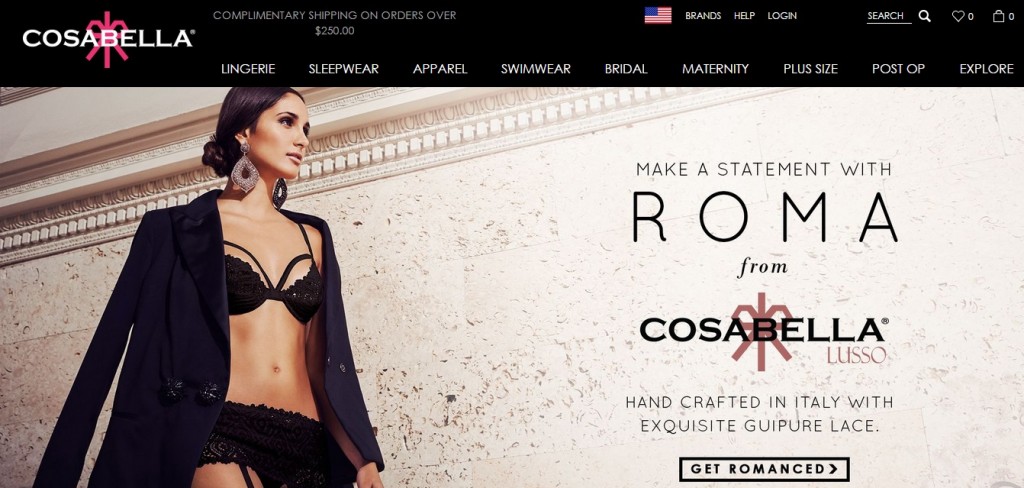 The Challenge
Cosabella needed a platform that could support international storefronts, offer local currency conversions and multiple languages. Moreover, they needed easy-to-use inventory control tools, integration with multiple ERP systems, and dynamic merchandising tools to their vibrant and diverse collections.
The Process
As Courtney Connell, E-commerce Manager for Cosabella explains, they were looking for a solution that had the "scalability of Magento but that didn't require all of the extensions that Magento would need to service our international, omni-channel, dynamic content and marketing needs."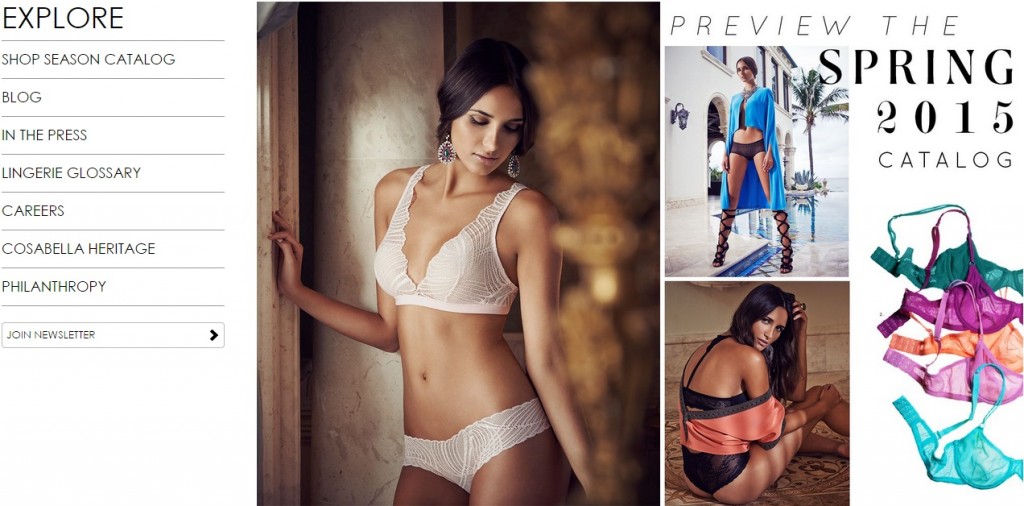 With a checklist of over 100 variables to consider – including managing multiple warehouses, offering multiple languages, merchandising tools, and usability – Upshot was able to build a customized platform that delivered on nearly every metric. As Connell says, "I think most other platforms would have left us wanting more … Upshot left us with so much potential that it will take us a bit to be able to utilize all of the tools at our fingertips."
Easy to Use and Ready to Go Global
Upshot provided all the necessary tools to allow Cosabella to create and integrate multiple, international storefronts. Their international component was complicated, requiring management for multiple warehouses on different continents, international payment options, and multiple languages to allow ease of browsing for customers. Upshot was able to streamline all these variables, and even created a 'banner system' to allow Cosabella to easily change images across sites, so that each region can be localized quickly.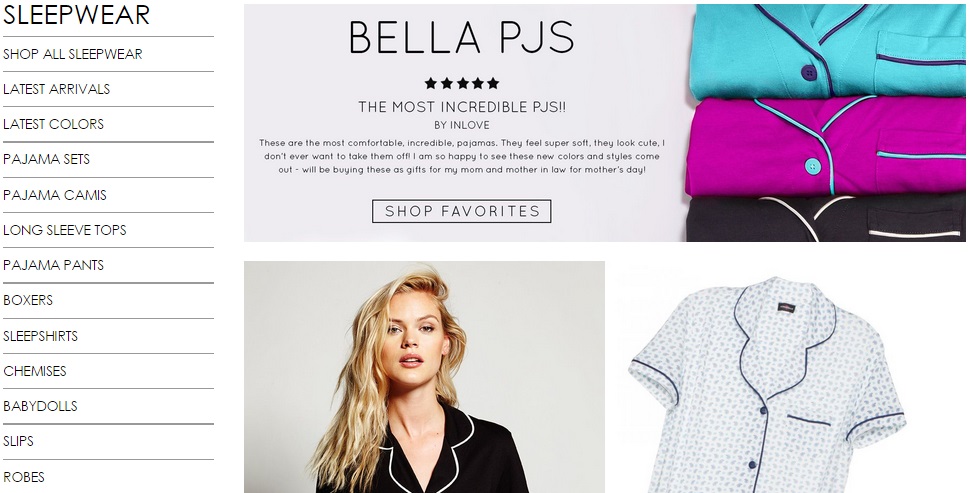 Moreover, multiple storefronts meant an easy-to-use interface was essential. With many components to manage, a straightforward platform that permits quick, consistent updates is key to improving efficiency. "Everything about Upshot from the product onboarding process to the customer service dashboard was created for a fast pace company like us," Connell says. "The interface is well thought out so that when you need something it's there."
The Result
Upshot recently launched the redesigned Cosabella.com, as well as a new sister brand CSBLA. In addition to the essential international features and integrations, Connell calls out several other core perks to working with Upshot, including a "robust rewards program, bridal registry, abandoned cart email, review reminder emails, pick up in-store functionality and integration with marketplaces and CSEs", which reduced Cosabella's need to work with third party vendors.
Additionally, the dynamic content system, allowing Cosabella to manipulate everything by language, currency, or location – including product feeds – with minimal effort offer great opportunities for their marketing and other growth initiatives. Throughout the development process, Cosabella and Upshot worked as a team, seeking creative ways to address issues and develop a dynamic, customized system to meet the company's needs.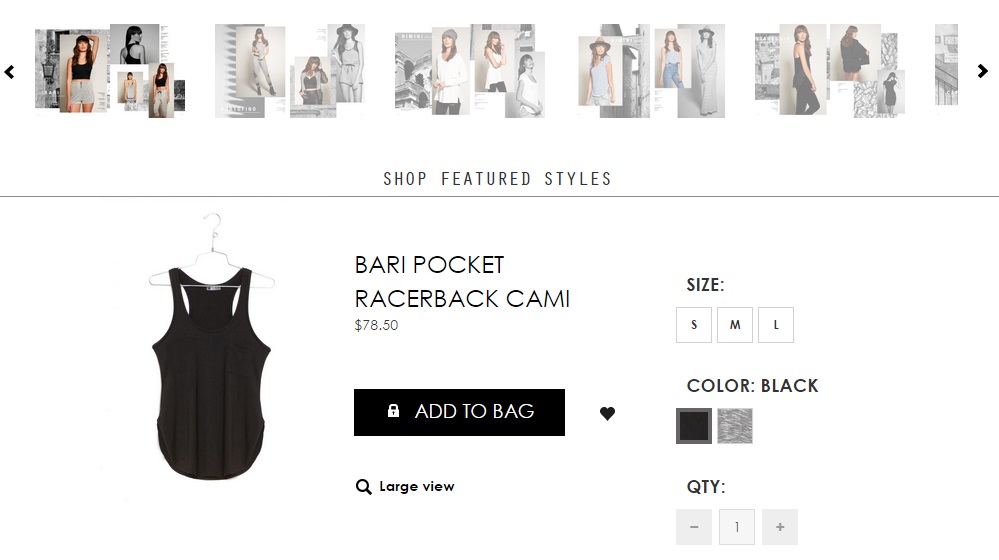 In their Own Words
"Everything about Upshot from the product onboarding process to the customer service dashboard was created for a fast pace company like us. The interface is well thought out so that when you need something it's there." – Courtney Connell, E-commerce Manager, Cosabella