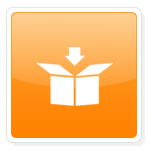 The process towards joining the world of ecommerce can present challenges for many entrepreneurs with service-oriented or negotiable sale business models.  For many consumers, the appeal of purchasing products online is not only the convenience, but the anonymity.
Online shopping allows the consumer to shop around and compare prices on the item they wish to buy, all while not committing to any sort of interaction with the seller.  If an ecommerce store owner is providing a product or service with a variable price, such as plumbing repair, roofing or used car sales, this anonymity must be broken in order for estimates to be made and the sale to occur.
Many ecommerce models that require some type of negotiation, such as auto sales, use lead generation sites, which require the customer to enter in personal information in order to receive a price quote.  Since many of these sites are paid based on how many leads they generate, these requests for price quotes are often sent to multiple sellers.  Its a system that results in a lot of dead ends for sellers and aggravates the customer with seemingly unnecessary hoops to jump through in order to simply gather information.  Scott Painter of E-Commerce Times agrees, saying emphatically:
"Lead generation has become an end in itself. It doesn't work for consumers, and it doesn't work for the dealers investing their highly coveted advertising dollars. It ignores the consumer's demand for a true knowledge advantage through upfront pricing, and convolutes the online information-gathering process by making promises on which it doesn't deliver."
The question then must be, is there a better way to manage sales quotes, so that consumers get the low-pressure experience they are looking for, and sellers get quality quotes that are actually seen through all the way to the shopping cart.
If you are following along, you'll know that the answer MUST be yes.
With the Upshot Commerce Sales Quote Extension, customers and administrators can generate quote requests from the catalog of your online store.  This means that customers and sellers can negotiate prices for products and services right from the ecommerce online platform itself.  This is ideal for ecommerce store owners who want to streamline their quoting process, making it not only easier to manage multiple quotes at one time, but also maintaining the low-pressure online experience that many modern users crave.
Features include:
Option for customer or administrator generated quotes
Customer managed quote notification email list
Date sensitive quote acceptance
Unlimited quote adjustments until mutual agreement
Quote transfer allows one user hand off a quote negotiation to another user for the best close possible
Quote "Locked In" functionality to enable customer ordering
While all of these features make the extension a valuable tool for any contractor or independent seller, probably the best feature of the sales quote extension is the fact that it is fully integrated and managed through your Upshot Commerce back office.  This take a lot of the headache and stress out of selling and bidding for quotes, allowing you to focus on what you do best, whether it is replacing aluminum siding or making custom renaissance corsets.
The Sales Quote Extension is available to all users of the Upshot Commerce Core Platform with a monthly fee of just $50.