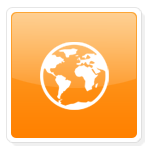 Recently, a friend was shopping ecommerce websites for Manchester United soccer jerseys.  Being one of the most popular teams in the English Premier League, the amount of gear available on the internet seems limitless. After comparing a number of sites selling the same jersey, he selected one to purchase, which was in fact selling for more than the listed price in many other  ecommerce stores.  I asked him why he wanted to pay more for the same item.  His response was simply, "its in US dollars.  It seems more trustworthy."
This is a sentiment many consumers share: we want to pay for items using our own currency.  As consumers, we understand the value of items in our own currency, and feel more comfortable making decisions about what goes into our shopping carts when those purchases are in our own currency.  Also, as my friend illustrated, consumers tend to trust ecommerce websites that use their own currency more, because they inherently seem more legitimate.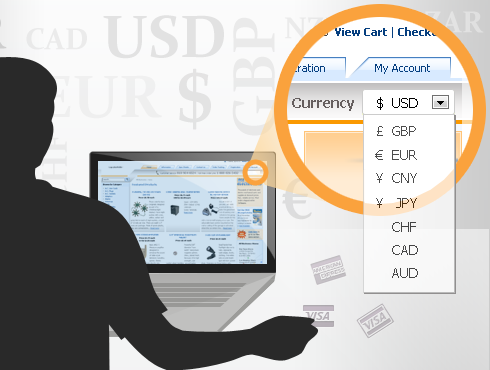 As a retailer, supporting different currencies can go a long way towards increasing your conversion rates.   According to Melissa Jones in a recent article by Jennifer D. Meacham on Practical Ecommerce, US sellers wanting to sell to UK buyers increased their international sales by 2-25% simply by displaying items on their sites in sterling pounds.
If you want to increase your website's exposure and sales in international markets, using ecommerce solutions that support alternate currencies can be vitally important to making this happen. However, it is also easy.  Upshot Commerce's Currency Conversion Extension allows users of the Upshot Commerce Core Platform to instantly display prices in whatever currencies they desire.  This in turn results in an increased customer base with a higher rate of satisfaction and fewer returns due to misunderstandings over product pricing.  As the retailer, you don't have to worry about continually monitoring your international pricing, as the entire currency conversion extension is easily configured and managed through the Upshot Commerce back office.
In addition, Upshot Commerce also supports the  Planet Payment Gateway, which takes international payments to its penultimate heights by allowing non-domestic customers to actually pay in their own currency.
How?
Upshot Commerce integrates into Planet Payment in real-time and allows your international customer to see your online store prices and pay in their own currency as rates change.  Additionally, the international customer is paying in their currency directly to their local bank!  This means that your international customers are not being charged additional bank fees for paying in non-domestic currency and you are staying more competitive than ecommerce stores that are simply converting and displaying prices in international currencies.
It means that International Selling with Upshot Commerce is Thinking Globally & Acting Locally.