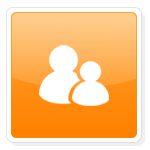 Getting (and keeping) loyal customers can be the secret to the success of many small and medium sized ecommerce companies.  Most retailers will find it difficult in many ways to compete with the Walmarts and Amazon.coms of the world, simply based on their sheer magnitude and level of market penetration.
So what is a small ecommerce store owner to do?  Despite the fact that the big box store/website dominates the retail market, there are a number of features that can make your growing business more appealing to the average consumer.  One of those features which is possibly the most noticeable is service.
As technology streamlines customer service into ever greater degrees of automation and robo- managed call centers, many users seek out that personalized touch, that sense of comfort and belonging that comes from identifying with a group of people, a way of living or even a brand.  Really, we're all out there just looking for our own personal Cheers, where everybody knows our name.
So how can an ecommerce store give their customers that personalized experience in which they are rewarded for their investment your website? Enter the Loyalty Rewards Program!
Loyalty Rewards Programs are a great way for ecommerce retailers to not only encourage repeat sales from customers, but also reward customers for that loyalty.
What is even better, loyalty rewards work.  According to Lauren Freedman at the recent Internet Retailer 2012 Conference & Exhibition, 38% of consumers site a loyalty rewards program as being a determining factor in determining what stores they shop with.  This means that a significant portion of your customers will not only use your loyalty rewards program, they will actually seek out websites that offer it!
Dave Young, a writer for the blog Practical Ecommerce also points out the cost effectiveness of retaining customers saying, " It's always great to generate new customers, but it's usually much less expensive to hold onto existing customers."  A repeat customer is one you don't have to spend money seeking out, because they have already found you.  You only have to convince them to stay.
To set up a loyalty rewards program, you need software that allows you to keep track of customers who are signed up for your program which also automatically rewards them accordingly.  The Upshot Commerce Rewards Program Extension does all that–and more.  As one of first platforms to ever offer a built in rewards program, Upshot has all the tried and true features companies look for in incentive programs.  What is even better, because we have been working with this technology for so long (and we are dating ourselves here—since the 90s) we catch all of the bugs and variables that other platforms might miss.
The extension allows you to reward customers with points for not just making purchases, but also for sending referrals, writing product reviews, emailing product links to friends and more.  All of these actions help you, and your customers get rewarded for their endeavors, allowing them to even more easily continue to patronize you store!
The Rewards Program is also a great way to:
Increase the sales of slower moving items and services
Encourage participation in on-line surveys and promotions
Promote new products and services
Create efficient customer communication
Improve customer satisfaction
And of course— increase sales!
The Upshot Commerce Rewards Program Extension is available to all users of the Upshot Commerce Core Platform for a low monthly fee of just $50.