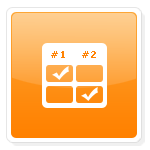 Last week, we discussed channel sales with third party marketplaces such as  Amazon.com as a way for small and medium sized ecommerce stores to increase  brand exposure and boost sales.
While this can be a valuable aspect of your company's marketing strategy, using partner marketplaces is certainly not the only way to get your products out there.
One marketing tool many retailers choose to utilize is the Comparison  Shopping Engine, or CSE.  There can be a number of advantages to participating in CSEs.  First, like a marketplace, CSEs allow you to get your products onto higher traffic websites like Shopping.com, NexTag, Yahoo Shopping and of course, Google Shopping  in order to boost your brand exposure and drive sales.
The main difference between a CSE and a marketplace, however, is that a CSE only posts information about your product and the products of other companies purely for the purpose of comparison. When a customer is ready to purchase an item, the CSE links back to your ecommerce website, where the final purchase will occur.  This means that CSEs, unlike marketplaces, encourage the customer to not only buy your products, but also to shop specifically with your website.  This is also a good way to avoid the fees and integration costs that come along with posting in a third party marketplace.
Because CSEs allow you to remain the direct seller of your product, keeping  information and pricing up to date on CSEs can be particularly important. According to ChannelAdvisor CEO Scott Wingo, "There's no worse way to really aggravate the consumer than by not having great data out there."  For this reason, maintaining a constantly updating RSS feed to these sites, with accurate monitoring on stock, price changes and product information is essential.
For ecommerce websites interested in making Comparison Shopping Engines a part of their marketing strategy, Upshot Commerce has all the tools to make this happen.  First, an automatically generating RSS feed is created of your Online Store and Shopping Cart system.  This feed is custom designed along parameters that you define, with as much or as little updating information as you need.  Everyone has special needs and we custom tailor each feed to meet your needs.
Next, you simply choose from any of the many comparison shopping engine feeds that we support which includes Google, Yahoo! Shopping, NexTag, and many more.  Each feed can easily set up for a one time fee of $75 with the purchase of your monthly subscription to the Core Platform.
If you have any questions or thoughts about comparison shopping, please do not hesitate to contact us. We would love to hear from you!