The National Retail Federation estimates that what a retailer sells during the holidays can be as much as 20 – 40% of the annual sales. The expectation is that 2014 will build upon the success of 2013. During last year's shopping season there was an unprecedented increase in eCommerce conversion rates and order volume – 12 and 15% respectively.
At the same time the increased complexity in eCommerce operations leads to the need for precise planning. Last year the shopping season – between Thanksgiving and Christmas had the fewest number of days – 27. This helped highlight the convenience of the online shopping and is one of the reasons for the record 2013. This year consumers and merchants have one more day for shopping.
Here is a chart of the top performing days during the 2013 shopping season – based on data from ComScore and ChannelAdvisor: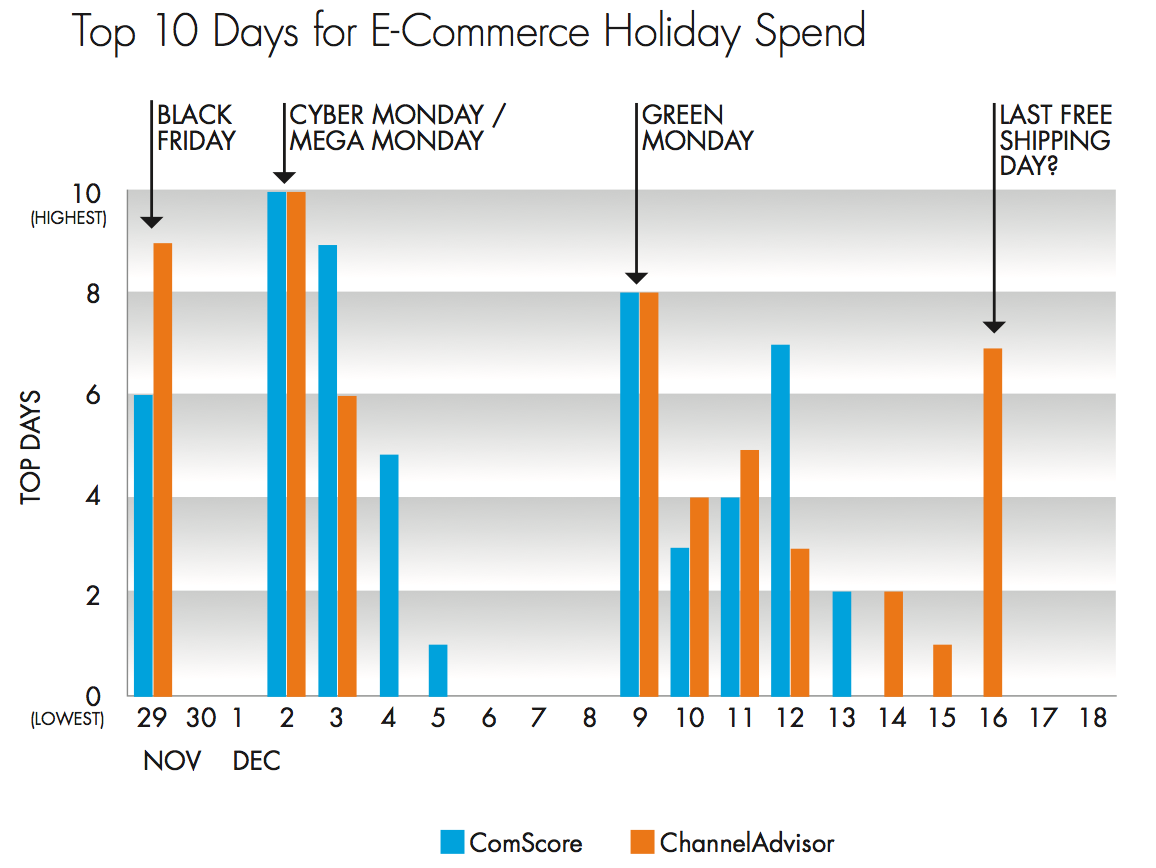 If we look at the data – the opportunity seems even more slim. Add to this the fact that the majority of shoppers are increasingly shopping across multiple devices, channels and platforms and it becomes obvious that a good plan is more than necessary – it is a must. Are we ready yet?
To learn more about how to maximize your sales during the 2014 holiday season – join us on September 30 – http://bit.ly/1m6nstN