The relationship you create between your company and your customers is crucial to success in ecommerce. Brand identity is what draws customers to you, what keeps customers coming back, what inspires them to stick with you if things go wrong, and what can drive you to grow and improve your company. We can all probably name a dozen brands that stand out for cultivating a distinct brand identity. But what did these brands do to create that strong identity? And how can new, emerging, or established retailers work towards developing that same kind of recognition?
Know Your Company
In building your business, you've probably asked and answered dozens of questions to help define your company – about audience, aesthetic, tone, voice, marketing, merchandise, logistics, suppliers, short-term and long-term goals. Use that knowledge to your advantage in formulating your brand identity. If you've done a thorough analysis of your company and your goals – and figured out what you want the company to stand for – you probably already have all the information you need.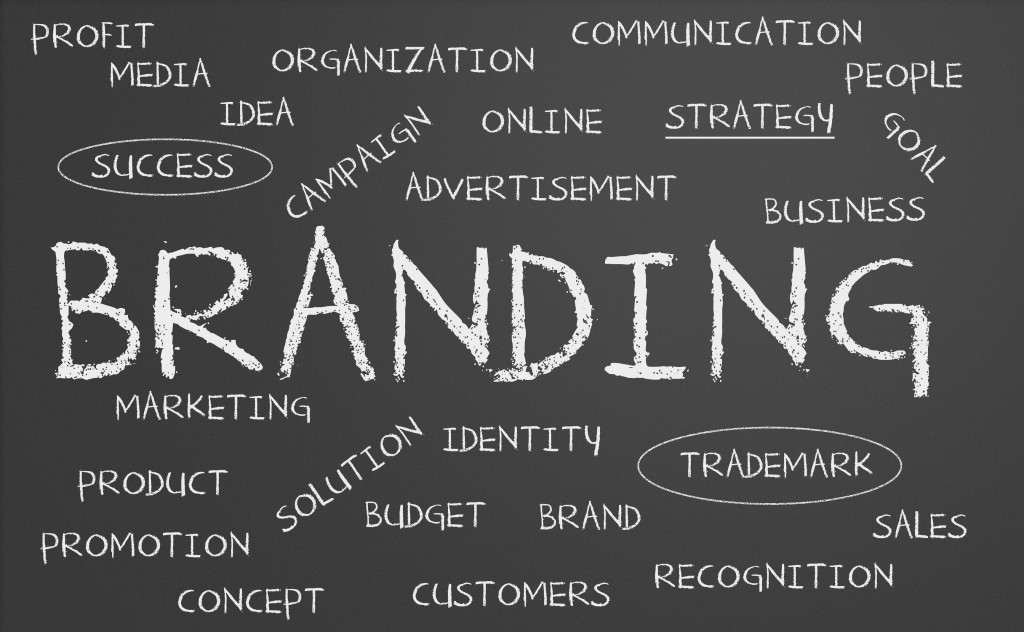 With the growth ecommerce, consumers are spoiled for choice when selecting vendors; once you've defined your brand, you need a plan to develop a relationship with your customers that will engage them and keep them coming back – through ups and downs. This can happen through essential elements like website design and email marketing layout, and more sophisticated avenues like your preferred social media channels. But beware – once you have established a reputation with your customers, they will expect you to deliver and meet their expectations.
Know Your Passion
Nearly as important as knowing yourself, and being able to articulate your brand identity, is knowing what sets your company apart and what your company is passionate about. That passion may relate directly to your brand – why you established the company in the first place, what gap you set out to fill – or it may not. The important fact is that this passion differentiates you from competitors, provides a point of reference and familiarity that customers can attach to.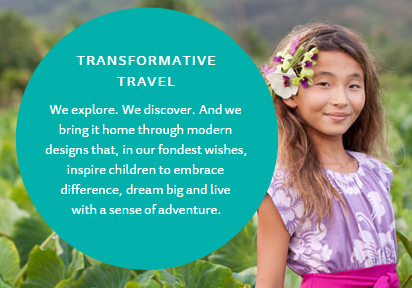 For example, children's clothing retailer Tea Collection was born from the co-founders' passion for travel and desire to create products and experiences that last. To that end, twice a year the design team travels someplace new to draw inspiration for their next line of clothing. This only results in innovative, distinct designs that reflect the company's passion and sets them apart, it also provides them ample opportunity to tell their brand story. Throughout May, Tea highlighted a recent trip to India, using the tag #WeGoThereIndia and promoting across social media and email.
Providing a way for your customers to witness and relate to your passion underscores the bond built on transactional interactions. It is what will bring them to your site even if they aren't looking for something in particular, that will prompt them to recommend your brand to others, what will inspire them to stick with you when they might otherwise move on.
Know Your Customers
After spending time to articulate and shape your brand identity and figure out how to share your passion effectively, understanding what appeals to and attracts your target audience should be fairly straightforward. Knowing the interests, concerns, motivations, and passions of your customers helps direct marketing efforts and can provide you with essential tools to drive conversions and build your customer base.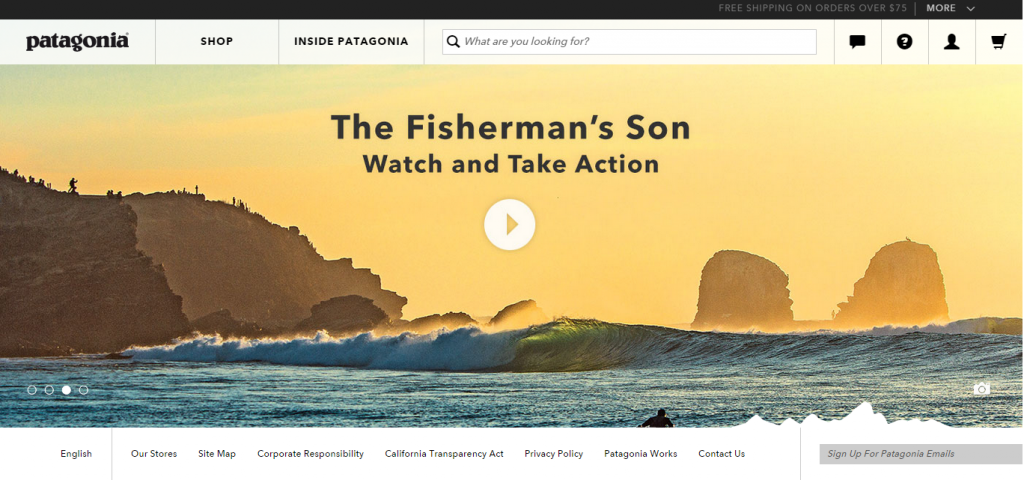 For example, outdoor clothing and gear company Patagonia grew from a small company that created tools for climbers. Knowing the needs of early customers allowed the company to grow while staying true to the brand identity they'd established and following a passion for quality product and environmental responsibility. This strong brand identity and understanding of their customer base allows Patagonia to make unconventional marketing and business decisions – producing documentaries about environmental issues, and adopting fair trade policies and utilizing organic cotton before such things came into vogue. This knowledge of customer concerns has paid off, with the company experiencing significant growth in spite of an anti-consumption position.
Stay Consistent
Once you've articulated and honed your company's brand identity, don't sway from it needlessly. Customers look for authenticity from brands, too. Dramatic or sudden shifts in company position, or anything that rings false to consumers will put them off and undermine your relationship with them. The effects of New Coke were longer lasting than Coca-Cola would have liked, and it took time for the brand to recover from the misstep.  Once you have a compelling, unique value proposition for your brand – stick with it and repeat it again and again.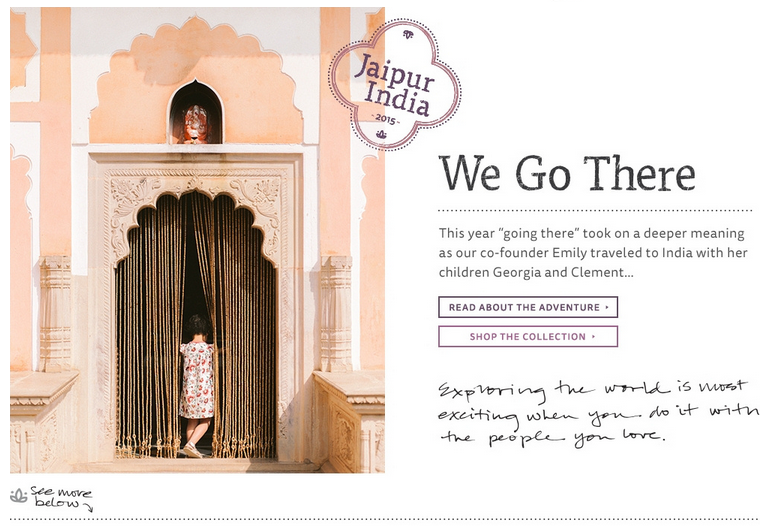 However, this doesn't mean periodic assessments of your brand, vision, and position aren't worthwhile. Even if your brand is well-established, periodic considerations of what the brand means to people in a changing retail landscape are important to staying vital. Assessing and adapting your brand image to meet modern expectations should not be done lightly. Small and consistent adjustments over time (change in tone on social media, shift to more images over text, innovative ways to present customer feedback, etc.) may be enough to realign your brand and begin building a stronger relationship with customers; more drastic steps should grow from concerted need and should go through those challenging brand-formulating questions you faced when first setting up. Changes in how you convey your brand identity will affect relationships with customers; dramatic changes have to be worth the risk.
Stay Competitive
It's important to stick to your brand identity, but that doesn't mean set-and-forget. Assess your strengths, and those of your competitors, and work to capitalize on strength while providing a clear alternative to competitors. Your passion is important here, as are understanding the interests of customers and the consistency of message. Competitiveness can take many forms – providing outstanding customer service like Nordstrom, staying cutting edge (and cool) like Apple, curating a personalized shopping experience like Amazon, sticking to your founding principles like Patagonia, or telling your brand story in a unique way like Tea Collection. Take the time to figure out where your company has stand out from the competition. It will set you apart, inspire customers, and strengthen the relationship you've built between them and your brand.
Build It Right
Remember, lasting relationships aren't built overnight; worthwhile ones are worth the investment of time and effort. Take time to articulate your brand identity, find your passion, and get to know your customers. This will help you forge strong bonds between your customers and your brand, and keep them coming back time and again. Stay consistent to retain authenticity in the eyes of your customers and keep your competitive advantages close to mind, so that you can continue to stand out from the competition. Find an ecommerce platform that has tools to help you showcase your brand identity and build those customer relationships – the time and effort will be worth it.